It's Called 'Vomit Fraud' And This Is How It Affects Your Uber Ride
It looks like Uber rides just got a lot more expensive.
A new ride-hail scam is hitting the news and, if you're not careful, it'll hit your wallet, too. It's called "vomit fraud," and it's as awful as it sounds.
According to the Miami Herald, which spoke with several passengers about the particularly soggy shakedown in question, it works like this: After completing a ride, a diver fraudulently reports the passenger to Uber as having thrown up in the car. The driver may submit faked photos as some chunky icing on the disgusting scam-cake.
The rider, unaware this has gone down, later discovers that a cleaning fee ranging from $80 to $150 has been charged to their account. After all, if a passenger actually does vomit in a car, we can all agree that the driver is entitled to compensation — both for the driving time lost and the cost to clean up the mess.
Read the full article at Mashable.
Uber driver streamed hidden camera videos on Twitch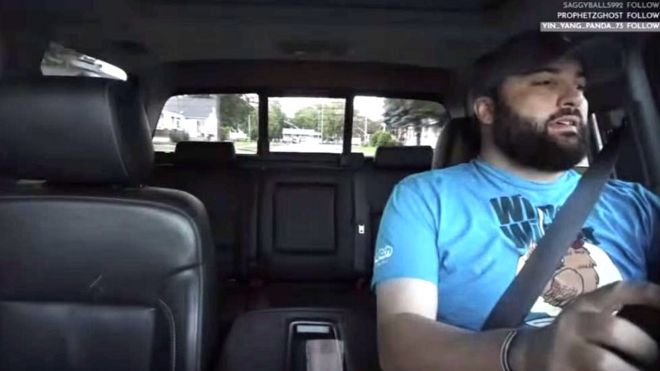 Image copyrightTWITCH/JUSTSMURFd
An Uber and Lyft driver who broadcast videos of his passengers online has been suspended from both car-sharing services.
Jason Gargac live-streamed passengers' journeys on video-sharing site Twitch, where viewers would comment on their behaviour and appearance.
Local newspaper the St. Louis Post-Dispatch said passengers were seen kissing, vomiting and gossiping about relatives and work colleagues.
His Twitch channel has been suspended.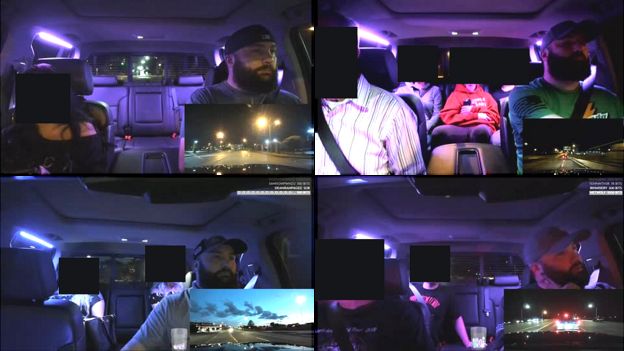 Image copyrightTWITCH/JUSTSMURFImage captionPassengers did not always know they were being recorded
Mr Gargac worked as a part-time Uber and Lyft driver in the St Louis area of Missouri, USA.
According to the St. Louis Post-Dispatch, passengers did not always know he was live-streaming their journey from a camera mounted on the windscreen.
The practice is not typically illegal in Missouri as long as one party - in this case Mr Gargac - has given consent for the recording to take place.
However, there are additional rules about broadcasting footage where a person might have a "reasonable expectation of privacy".
Read full article at BBC.

Terry J
Born and raised in Baton Rouge, Louisiana. I graduated from Louisiana State University (LSU) and yes, I bleed Purple and Gold. Love food! I try to be very active love to watch and participate in sports as well as going for runs throughout the...
Read more